Outstation Taxi – Outstation Cabs – Outstation Car Rental in Bangalore, Hire the best outstation taxis, car rental services in Bangalore at low prices. Our Bangalore city cabs come with the latest features like digital meters and air conditioning. Please choose from our wide range of cars option and catch a ride anytime anywhere in Bangalore. Hire outstation and local AC cab with attractive rates on Cityline cabs get 70% discount Guaranteed, Fast Booking, Safe services, reliable drivers and always on time at your doorstep. Call us +917899219654
Introduction for Outstation Taxi – Outstation Cabs – Outstation Car Rental
Hiring an outstation cab is made more convenient with an online booking facility, which you can easily avail of through the online cab booking system of Outstation Cabs. Our online booking system serves the ultimate user experience and great value in pricing for our customers. If you have questions or queries, call us, and we will help you get the best outstation car rental services and local one ways to all your destinations.
When you travel from Bangalore for business meetings, official meetings, special occasions, holidays, leisure travels, or just a weekend getaway, you need to book a good-quality outstation taxi. We have the best outstation taxi service in Bangalore with professional drivers. We provide an extensive fleet of AC cabs as well as non-AC cabs.
Need a Car Rental Service ? Outstation Taxi – Outstation Cabs – Outstation Car Rental in Bangalore
We provide services for outstation cabs as well as local cabs in Bangalore with very affordable rates. Cityline cabs have about 110 cars, including sedans like Maruti Suzuki Dzire, Toyota Etios, Toyota Innova, Mini Vans, Tata Indica, and Mini Bus with luxury cars. Our major concentration is on giving our clients the best possible taxi services at the most reasonable price. You can book your car for an hour 24 x 7 (365 Days). We ensure that you get an on-time service and that the service is hassle-free. 
What to consider before hiring a car?
What to look out for if you are hiring a car?

All you need to know about hiring outstation cabs in Bangalore?

Best rates guaranteed Section: Know the best times to get a cab?

Get cabs for the South India Tour and North India Tour 

Book your cabs with us. You can get the best deal possible and save a lot by booking in advance

Where to go in Bangalore

Get the most out of your day trip, stay entertained and be the best tourist you can be!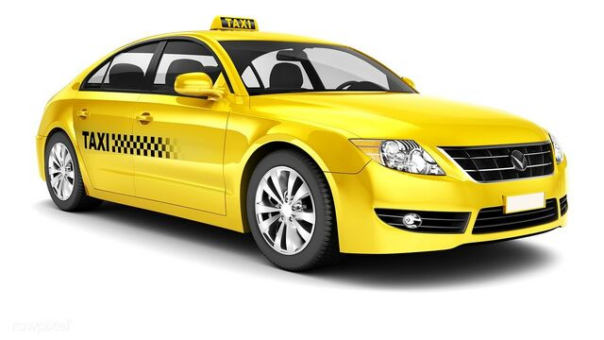 Outstation Taxi – Outstation Cabs – Outstation Car Rental – Comfortable and affordable Price
If you are looking to hire an outstation taxi, the outstation taxi service in Bangalore is the place to go. From simple rides to business-class comfort, we have all the required options covered. Moreover, with our flexible pricing policy, you can decide on your distance traveled, the length of stay, and the option of travelling by bus or train. 
What if there was a convenient, affordable, and trustworthy transportation service available for everyone? The Bangalore outstation taxi service to solve this problem. We ensure that you get a ride that is easy to use and at an affordable rate. We offer a wide range of services and have competitive pricing for all destinations across the city. Our team offers personalized service, 
Outstation Taxi – Outstation Cabs – Outstation Car Rental in Bangalore – Hassle free Booking
You're looking for a new ride, and you can't decide which one to pick? Where should you go? Wherever the nearest cab stands, of course! But that's not always the best place to go if you want to avoid an extended wait. the following tips will help you make the right choice. Pick the nearest cab service that is available when you want to, and that also offers the most amenities for your comfort. When it comes to choosing an outstation cab service in Bangalore, several factors are considered. How far do you want to go? What's your destination? Will you be traveling alone or with others? These are some of the questions that will need to be answered when looking for an outstation taxi service in Bangalore.
Cityline Cabs is your one-stop solution for reliable, affordable transportation between any Suburb/Metropolis in India. We provide clean and safe transportation services on nearly every major thoroughfare in the country. From the quicker streets of Delhi to the quieter back roads of Bangalore, our cabs are affordable and reliable. With a fleet of over 60 vehicles and a staff of trained professionals, we make every trip memorable with our friendly and efficient services. In addition, Cityline Cabs provides services at competitive rates and offers competitive rates on limited routes.
Outstation Taxi – Outstation Cabs – Outstation Car Rental Service +917899219654
Hire outstation and local cab with attractive rates. Best taxi services in Bangalore, Outstation taxi booking in Bangalore, Online cab booking in Bangalore @ www.citylinecabs.com. Just book outstation cabs from our site easily! No hidden charges. We provide you best car rental deal for outstation tour packages with airconditioned cars with drivers included in the package price. So if you are looking for a good cab in Bangalore to hire on per hour basis, then visit our website and hire it online in just.
Book your Outstation taxi, Outstation cab, and Outstation Car Rental Service in Bangalore with Cityline now! Our fleet of vehicles includes luxurious sedans like the Toyota Etios Liva and Innova and Innova Crysta, the Tempo Traveler, Mini Bus and Luxury Car rentals, and well-maintained SUVs like Toyota Innova and Mahindra Marazzo Thar. For those on a budget, we also have several Tavera and Honda City cars in our fleet. Booking an Outstation taxi or car rental is as easy as 1-2-3 with us. Just complete our booking form below or call +917899219654
Book online Outstation Taxi – Outstation Cabs – Outstation Car Rental
Hire outstation and local cars with reasonable rates, Best Cab Services in Bangalore, make your trip easy & comfortable with cityline. The taxi fare is not fixed but depends on your destination point. You can easily find the taxi prices from our website before you hire a cab. We have both old and new taxis available for hire at a low cost, and we are also dealing with online cab booking in Bangalore. The new-age technology makes it very convenient & affordable for all kinds of travelers,
We are a unique entity in the outstation car rental service field, actively committed to providing an optimum quality of Outstation Car Rental. So if you are looking for an outstation trip from Bangalore for a family weekend gateway, office trip, or even business travel, Bangalore gives you many options, even for week-long trips. This can be temple tours, weekend getaways to hill stations, trekking places, forests, beautiful waterfalls, or heritage places. Visiting these places with family or friends is best done by renting outstation taxi services in Bangalore let the experienced driver manage the driving part.
Benefits – Outstation Taxi – Outstation Cabs – Outstation Car Rental
Cab booking in Bangalore has been made easier with City Line Cabs, a well-acquainted cab booking firm, also gives an option for a getaway weekend trip to nearby cities with cabs in Bangalore. Whether you are looking for local travel or nearby spots, you will get full support from Bharat Taxi. As taxi for a family tour or picnic reasons, it would be easier & affordable to hire a car from us. With the help of taxi booking in Bangalore, we arrange well-trained and professional drivers who assist you well. And, you avail the best traveling moments with the taxi Bangalore.
With City Line Cabs, you can book Bangalore cab services while visiting for pleasure or for any business reasons. Also, make Bangalore taxi luxury car rentals for traveling. Bangalore has huge tourist arrivals from each part of the country. And by hiring a taxi service in Bangalore, you can tour nearby places without any hassle.
The Lowest Fares for Outstation Car Rental – Outstation Taxi – Outstation Cabs – Outstation Car Rental
Hatchback Rs. 2800/- Per day Rental
Sedan Rs, 3050/- Per day Rental
Innova Crysta Rs. 4300/- Per day Rental
Tavera Rs. 4300/- Rental per day
Tempo Traveller Rs. 5200/- Rental per day
Tempo Traveller AC Rs, 5800/- Per rental day
Minibus Rs. 7700/- Per rental day
Mini AC bus Rs. 8600/- Per rental day
The Lowest Fares for Local Car Rental – Outstation Taxi – Outstation Cabs – Outstation Car Rental
Hatchback /Similar : 4Hrs /40 km Rs, 1300/- , 5Hrs /50 km – Rs.1540/- , 8Hrs /80 km – Rs.1700/- , 10Hrs /100Km Rs. 2100/-, 12Hrs /100Km -Rs. 2300/- , 16Hrs/100 km – Rs.2700/- Extra Km : 10/- , Extra Hrs : 120/-
Sedan /Similar : 4Hrs /40 km Rs, 1300/- , 5Hrs /50 km – Rs.1540/- , 8Hrs /80 km – Rs.1800/- , 10Hrs /100Km Rs. 2240/-, 12Hrs /100Km -Rs. 2480/- , 16Hrs/100 km – Rs.2960/- Extra Km : 10/- , Extra Hrs : 120/-
Prime Sedan/Similar: 4Hrs /40 km Rs, 1600/- , 5Hrs /50 km – Rs.1920/- , 8Hrs /80 km – Rs.2880/- , 10Hrs /100Km Rs. 3520/-, 12Hrs /100Km -Rs. 3920/- , 16Hrs/100 km – Rs.4720/- Extra Km : 12/- , Extra Hrs : 200/-
SUV/Similar : 4Hrs /40 km Rs, 1700/- , 5Hrs /50 km – Rs.2100/- , 8Hrs /80 km – Rs.2400/- , 10Hrs /100Km Rs. 3000/-, 12Hrs /100Km -Rs. 3300/- , 16Hrs/100 km – Rs.3900/- Extra Km : 15/- , Extra Hrs : 150/-
SUV Innova Crysta/Tavera :4Hrs /40 km Rs, 1800/- , 5Hrs /50 km – Rs.2250/- , 8Hrs /80 km – Rs.2600/- , 10Hrs /100Km Rs. 3200/-, 12Hrs /100Km -Rs. 3500/- , 16Hrs/100 km – Rs.4100/- Extra Km : 15/- , Extra Hrs : 150/-
Force Tempo Traveller Non AC :4Hrs /40 km Rs, 3000/- , 5Hrs /50 km – Rs.3000/- , 8Hrs /80 km – Rs.3000/- , 10Hrs /100Km Rs. 3800/-, 12Hrs /100Km -Rs. 4200/- , 16Hrs/100 km – Rs.5000/- Extra Km : 20/- , Extra Hrs : 200/-
Force Tempo Traveller AC : 4Hrs /40 km Rs, 3800/- , 5Hrs /50 km – Rs.3800/- , 8Hrs /80 km – Rs.3800/- , 10Hrs /100Km Rs. 4600/-, 12Hrs /100Km -Rs. 5000/- , 16Hrs/100 km – Rs.5800/- Extra Km : 20/- , Extra Hrs : 200/-
Mini Bus Non AC : 8Hrs /80 km – Rs.5500/- , 10Hrs /100Km Rs. 6740/-, 12Hrs /100Km -Rs. 7440/- , 16Hrs/100 km – Rs.9140/- Extra Km : 25/- , Extra Hrs : 300/-
Mini Bus AC :8Hrs /80 km – Rs.6500/- , 10Hrs /100Km Rs. 7740/-, 12Hrs /100Km -Rs. 8440/- , 16Hrs/100 km – Rs.9840/- Extra Km : 27/- , Extra Hrs : 300/-