Top 3 Hill Stations in South India
South India encompasses several charming hill stations which are blessed with sky-kissing hills that are awesome to cherish. Best Places to Visit in South India Some popular hill stations in South India are Ooty, Munnar, Kodaikanal, Coorg, Horsley hills, and so on. You will be delighted to see the panoramas of green valleys, snowfall, cascading waterfall, botanical gardens around cool places of the South region of India.
Tourists visit South India to discover the best-known attractions like sea beaches, wildlife, Ayurveda & Spa centers, and lots more. Among all the tourist spots, hill stations in South India make a difference through their lavishing beauty which will leave you to spell abound. Explore the charisma of green valleys around the mountains and capture their pictures in your camera for future memories. Tourists can also explore some more pleasures of cool places like temples, botanical gardens, museums, green mountains and lots more.
South India is a travel destination of wonder, offering mesmerizing natural beauty and intriguing cultural sites to visitors. ? From pristine beaches and waterfalls to ancient civilizations and spectacular wildlife, discover the best places to visit in South India. Tap for our full list and more via the link in bio
Here we are going to discuss about 3 topmost hill stations of South India:
What is your favorite place in South India?
Ooty is located in Tamil Nadu. Ooty is counted as one of the best honeymoon destinations across India. Honeymooners love to visit Ooty for their wedding celebrations with great zeal. You can also stay in luxury hotels of Ooty that are designed very stylishly and offering remarkable lodging facilities at highly competitive charges.
Located: Near Nilgiri hills, Tamil Nadu, South India
Above Sea Level: At an altitude of 2,240 meters above sea level
Ooty Railway station distances from other places: 12 m from Coonoor, 90 km from Coimbatore Airport, 31 km from Kotagiri, 145 km from Mysore
Short Name: "Ootacamund" or "Udhagamandalam"
Renowned As: "Queen of Hill Stations"
Attractions:
• Botanical Gardens
• Green Hills
• Ooty Lake
• Lamb's Rock
• Madumalai Wildlife Sanctuary
• Dodabetta Peak
• Kodanadu's View Point
South India is one of the most beautiful traveler destinations in India. It is also a great place to go for adventure lovers. From serene hills to beaches, from tropical rainforests to quaint villages, here are some of the best places to visit
What do you think are the best places to visit in South India?
Munnar hill station
It is another beautiful charming hill station located in Kerala. Tourists like to cherish the beauty and spend weekends at Munnar. You will surely delight to see the panoramas of charming mountains, gardens, and snowfall at Munnar. It is also a perfect spot for a honeymoon celebration for newly married couples.
Located: On the Western Ghats of Idukki district, Kerala, South India
Above Sea Level: located at 1600 m above from sea level
Renowned As: "Switzerland of India"
The Nearest Railway station of Munnar: Ernakulam and Aluva (approximately 110 km by road)
The Nearest Airport of Munnar: Cochin International Airport (approximately 105 km)
Popular Rivers of Munnar: Mudrapuzha, Nallathanni, and Kundala
Attractions:
• Munnar Bird Sanctuary
• Eravikulam-Rajamalai Wildlife Sanctuary
• Devikulam
• Echo Point
• Tea Museums
Where is the best place in India to visit?
Kodaikanal hill station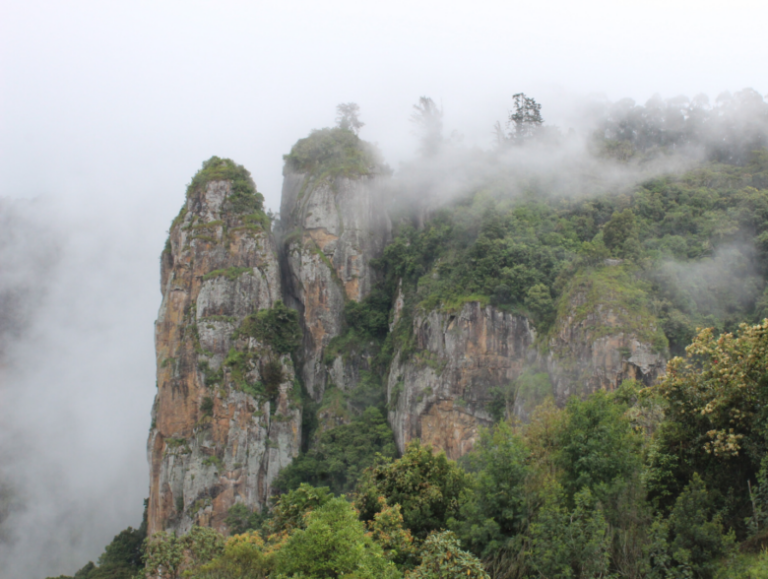 Tourists can also visit the Kodaikanal and spend vacations out there. With natural beauty and panoramas of beautiful lakes and green valleys, Kodaikanal fascinates the tourists so much. This tourist place is also perfect for a honeymoon celebration. Stay in the best-known luxury hotels or budget hotels of Kodaikanal at your convenience and avail best lodging facilities at affordable charges.
Located: Palani hills, Tamil Nadu
Above Sea Level: located at an altitude about 2,133 m from sea level
Distance: 120 km north-west of Madurai
Renowned As: "Princess of Hill Stations"
Popular for: Educational Institutes and International Repute
What are the best places you have been to in South India?
Attractions:
• Star Shaped Kodai Lake
• Museums
• Berijam Lake
• Telescope House
• Bryant Park
Hence, South India hill stations are superb tourist sites for worldwide visitors