Related Posts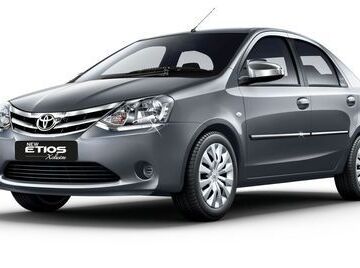 Budget Most Affordable Car Rental Services in Bangalore -+917899219654
Are you looking to get a sedan car rental in Bangalore with a driver? We offer world-class services for Car Rental in Bangalore. Cityline Cabs We are one of the leading car rental companies in Bangalore city.
We have a range of cars that are available for rent at the best prices. Our team consists of professional chauffeurs who are experts in driving and can assist you to visit the places of your desire. Everyone knows that Cars are considered an essential part of our lives. We use it to go to the office, college, schools, or for any official purposes wherever we want to go. If you are looking for a sedan car rental in Bangalore with a driver then just hire us and our staff will provide you the best services. For more inquiries regarding car hire services in Bangalore feel free to call us at 917899219654.
| | | | |
| --- | --- | --- | --- |
| Vehicle Type | Model | Capacity | Per Km Rate |
| Hatchback | Indica or similar | 4 seater | Rs. 9 |
| Sedan | Dzire, Etios or similar | 4 seater | Rs. 10 |
| SUV | Xylo, Ertiga or similar | 6 seater | Rs. 12.5 |
| Assured Innova | Innova, Innova Crysta | 6 seater | Rs. 13.5 |
How to Find the Right Car Rental Services?
Hire Sedan Car in Bangalore with driver for any corporate travel, airport transfer from Bangalore to Mumbai on Rent4Sure. We provide SUVs, Sedans, Tempo Traveller Online booking at a low price. Hire a car for business and holiday trips in Bangalore.
Bangalore is a leading metropolis, which is the hub of high-tech companies and IT professionals. And you can get all these services at the best rates available. There are many car rental companies in Bangalore which provide luxurious cars on hire. We keep a large range of sedan cars (elegant executive cars), small cars, SUVs, and another luxury fleet for hire. This eclectic city has something to offer for everyone. Whether you're looking for business trip solutions or any other service, you get it by hiring our Sedan Car Rental Services in Bangalore with a driver
Renting a car with a driver in Bangalore is a wonderful idea, especially for people who come to visit the city for the first time. The city's crowded pathway, busy streets, and a large number of can be a great challenge for any first-time visitors. Especially when you have to reach from one place to another under time constraints.
Need a satisfactory sedan car rental in Bangalore? We provide the most cost-efficient sedan car rental services in and around Bangalore. Book now!
Get a Sedan Car on a Budget
sedan car rental in Bangalore is not enough to see the city. If you are visiting to see its sights, you need a driver as well.
In any other country in the world, hiring a sedan car rental in Bangalore with a driver would be inexpensive and the norm. In India however, it's anything but commonplace as the vast majority of people opt to fend for themselves when driving to their location.
Sedan Car Rental in Bangalore with Driver is a premier car rental company based in Bangalore. We have hired the most experienced, knowledgeable & credentials, professional chauffeurs, to make your drive comfortable and enjoyable.
Your search for a sedan car rental agreement in Bangalore is over. You found what you are looking for. We offer the best deals on an economy sedan with a driver in Bangalore so that you can spend your valuable time enjoying your vacation or business trip rather than driving around town. It's an ideal way to travel as it is comfortable and convenient.
If you're looking to travel to the wonderful city of Bangalore with a little more comfort and style, renting a sedan car with a driver can be the best way to avoid the congestion and transportation issues of the city.
Cab Hire Bangalore with driver provides chauffeur-driven sedans and luxury cars for corporate and personal trips. We have an immense fleet of car models to pick from.
Get the Best Car Rental Services in Bangalore
Cityline Cabs Bangalore provides ultimate services that will give you a comfortable journey in the city. We are famed for offering top-notch sedan car rental in Bangalore in the city. We provide special quality sedan cars at affordable pricing.
Sedan car rental in Bangalore with driver is the best rental service in the car, driver, and Sedan cars.
sedan car rental in Bangalore with Driver A Compact Luxury is the smallest of traditional luxury cars built to cater only to the upper echelons of society. The compact sedan which also called as the
We can arrange an executive sedan car rental in Bangalore with a driver for your visits. The rental includes a car and driver to fulfill all your travel-related needs. So, you can take the comfort of a luxury sedan car for your business, leisure, or pilgrimage trips anywhere within Bangalore city limits.
Many of our clients book sedan car rental Bangalore services to visit Bangalore, Mysore, and Cochin. The demand for sedan cars in Bangalore is quite high among travellers. These luxury cars are rental with drivers.
Looks Good, Feel Better with our Car Rental Services
When it comes to hiring a car with a driver, Bangalore car rental agencies are always there for you. Whether you need transportation for a business meeting, airport transfers, or corporate travel, sedan rental in Bangalore is the most suitable choice for you.
Rent a sedan car in Bangalore to enjoy the best out of your holiday. The roads are not always that great, but when you have a driver by your side you will never be stuck. You can even fall asleep in the car if you want to since it is quite relaxing and peaceful.
If you are planning to visit Bangalore city on a short trip, it would be great fun if you can hire your car and driver. The sub-urban areas of Bangalore are not well connected by public transport and hence hiring a car is the best possible option for you. It will give you more flexibility to travel at your own pace and visit various places. When you plan for a holiday, you want to have fun-filled days with peace of mind that all your needs would be met.
With high demand of our customers our team has occupied in rendering Innova Crysta Car Rental Services. These services are widely liked among our plans for their timely completion. Our offered service is accomplished employing the advanced techniques. In addition, these services are rendered at nominal costs. Being one of the renowned firms in the industry, we are offering Innova Crysta Car Rental Service. The provided service is carried out by our skilled team of professionals in the best possible manner. While performing this service, our experts ensure that the offered service delivers precision results and is within the budget to attain maximum clients' satisfaction. Further, the offered service is highly demanded by our clients for its cost-effectiveness and promptness features..
| | | | |
| --- | --- | --- | --- |
| Vehicle Type | Model | Capacity | Per Km Rate |
| Hatchback | Indica or similar | 4 seater | Rs. 9 |
| Sedan | Dzire, Etios or similar | 4 seater | Rs. 10 |
| SUV | Xylo, Ertiga or similar | 6 /7 seater | Rs. 12 |
| Assured Innova | Innova, Innova Crysta | 6 /7 seater | Rs. 13 |
Benefits
Cab booking in Bangalore has been made easier with City Line Cabs, which is a well-acquainted cab booking firm, also gives an option for a getaway weekend trip to nearby cities with cabs in Bangalore. Whether you are looking for local travel or nearby spots, you will get full support from Bharat Taxi. As taxi for a family tour or picnic reasons, it would be easier & affordable to make hire a car from us. With the help of taxi booking in Bangalore, we arrange the well trained and professional drivers who assist you well. And, you avail the best traveling moments with the taxi Bangalore.
With City Line Cabs, you can book Bangalore cab services while visiting for pleasure or any business reasons. Also, make Bangalore taxi luxury car rentals for traveling. Bangalore has huge tourist arrivals from each part of the country. And by hiring taxi service in Bangalore, you can tour for nearby places without any hassle
City Line Cabs, a rising online cab booking provider in Bangalore committed to granting best and affordable service. Our service is to book a cab in Bangalore to roam around local but important places like parks, churches, old palaces, and forts to know the history and its magnitude. We provide cost-effective taxi in Bangalore to enjoy and get pleasure from modern era fun and recreational centers by just hire a taxi to the places like Lalbagh, Cubbon Park and Bannerghatta National Park Palace, Ulsoor, Wonderland, Tipu Sultan's Summer Palace, HAL Aerospace Museum, St. Marcy's Basilica Church and many more. So, if someone is in this city on a business trip then we have corporate car rental option and furthermore, to make their trip easy and prompt we have cab services in Bangalore for them.