Get the best car rental bangalore with driver deals
Sedan Car Rental in Bangalore: Hassle-free online booking options with transparent billing. The Sedan c or Similar Car is large enough to easily accommodate 4+1 passengers, making it the most preferred option for transporting medium-sized families and ideal corporate teams. Also, book the taxis and pay more when you can simply choose car rental bangalore with driver, car rental hours near me, car rent per km in Bangalore, one way outstation cab Bangalore, car rent per km in bangalore Rental at Cityline taxis for the lowest price,
Sedan Car Rental in Bangalore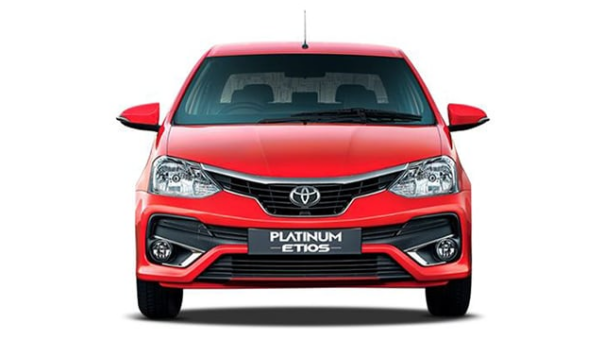 Car rental services can save you a lot of time and offer you flexibility and freedom when traveling. Getting a good car rental deal can save you money and meet your requirements at the same time. However, just like when making decisions on other issues, the wrong choice can cost you a lot as well. Car rental services are also useful for situations other than travel, such as weddings and other occasions. Here are some tips to help you get car rental deals.
Choose your Toyota Etios /similar car rental with a driver 
The right vehicle is the one that suits your needs and fits your budget. Will you be traveling with children, friends, team, or team? Do you want to save money on energy consumption fees? Will you need something fancy or fast? Most of the companies that offer services related to car rental bangalore with driver offer several cars for various needs. From flashy models to roomy sedans and even a green car, if that's what you need.
Hire sedan Car Rental Service in Bangalore Book Sedan for one way trip @ Rs 8.00/km for Non-AC and Rs 8.50/km for AC. Sedan is available for Airport rides, Local Trip, Outstation Trip, pre-and post-wedding party, and so on. cityline Cabs offer a comfortable, hassle-free, and affordable taxi service in Bangalore.
Be sure to consider other factors as well, such as whether the car has an automatic or manual gearshift system. In some countries, gearshift cars are very popular, so make sure they have a car that you can drive. Other factors worth considering are any additional options you want the car to have, such as a GPS. Additional options and requirements may cost you a bit more. It is always helpful to first determine the type of car that suits your needs and tastes before trying to get a good deal.
Reserve the one way outstation cab Bangalore, car rent per km in bangalore
Now that you know the type of car you need, you will need to make a reservation in advance to make it easier for you. Searching the internet makes it fairly easy to get good car rental deals. Here again, the correct choice is based on certain factors. For example, how long will the car need? If you need the car for a short period, such as less than a week, you can get a good car rental bangalore with driver deal from the major rental companies. Some of the major rental service providers are Cityline Cabs or Cabsrental. in
If you need the car for a longer period, you can get better car rental deals from Cityline Cabs or local Cabsrental rental companies. Please note that local car rental companies and dealerships may have limited insurance coverage. When deciding which provider to rent a car with, it is recommended to buy tour packages and hotel and car rental reservations. Compare rates, services, and offers. Websites like Cityline Cabs and Cabsrental are helpful in helping you compare rates.
Take advantage of promotional codes
The Cityline Cabs of the major car rental companies offer promotional codes for discounted rates. You can do a search online before reserving a car. search using the name of the rental company plus the term "coupon codes". Coupon codes help you get a better car rental deal as you could save up to 50-70%.
Best offers for regular users
If you need to rent a car on a regular basis, it can be helpful to ask for discounts from major national rental organizations. Cityline Cabs Companies Hassle-free booking and check-in and comfortable travel and affordable prices … Up to 70% off, they offer discounts and negotiated rates for frequent renters. You can also join a frequent car rental Cityline Cabs and Cabsrental for better car rental deals.
Sedan car rentals Bangalore at cabsrental. in is your stop for rentals comfortable sedan cars like swift dzire, Toyota Etios and Tata zest and mahindra verito which can make your journey smooth, Hire a car in Bangalore and be assured to get the best car rental rates in Bangalore. 
It is always the best idea to reserve a car rental directly through the company's trusted and private limited partnership website. Travel operator company discount sites sometimes offer better deals than those advertised by the company itself. Don't go through the Budget car rental process until you've reviewed all of your options and compared prices. Make sure you understand the terms and conditions of each offer before considering it.