Most Exotic Locations for Ooty Sightseeing
Ooty Local Sightseeing Cab: Vacation Time is Family Time! Sometimes, you get so busy with your routine work that you don't get time to live the moments that can turn out to be the most memorable ones. This time, plan a holiday that will take you back to the good old days when you used to spend quality time with your loved ones. Ooty, the Queen of Hill Stations, can transform your holiday experience completely.
Ooty is situated in the Nilgiri hills, Tamil Nadu. The place can be a real delight for you if you are a nature lover. The emerald green hills wonderfully wrapped in charming flowers, gleaming waterfalls and shimmering rivers make a perfect holiday destination for all.
Ooty City Darshan cab – Ooty Local Sightseeing Cab 
Ooty Local Sightseeing Cab : Since the place is blessed with scenic beauty, Ooty tourism is continuously booming. It is one of those few hill stations that have retained their virginal appeal over the years. Explore the myriad beautiful attractions here that will add a lot to your holiday fun. Some of the renowned locations are:
Thread Garden: The place holds appreciation if you have love for irony and kitsch. Here, you can see 150 species of plants from around the world artistically re-created using "hand-wound" thread. The fabulous job was done by a Kerela artist, Anthony Joseph, who took 12 years and worked with 50 skilled craftsmen to complete the highly impressive garden. It's a must-see location you can put in your list of places for Ooty sightseeing.
Centenary Rose Park: With the very first glance of this, you will experience something very unique of nature's wonder. It is terraced beautifully with lawns and prismatic flowerbeds. If you are planning to visit this place in summer, you will definitely find a beautiful place for a stroll.
Ooty Local Sightseeing Cab – comfortable with affordable price 
Ooty Local Sightseeing Cab Doddabetta: It is the highest peak of the Nilgiris and one of the most astounding viewpoints, especially on a clear day. It is approximately 10 km away from the city. If you want to enjoy a mist-free view of the heavenly location, leave a bit early in the morning.
Tribal Research Centre Museum: The museum decently exhibits everything about Ooty. This museum gives you a brief view about all the destinations that you might have in your list for Ooty sightseeing. All the artefacts are simply amazing and can take you back to the old times.
Ooty Local Sightseeing Cab Botanical Gardens: They were established in early 1848. These stunning gardens represent a living gallery of the Nilgiri's natural fauna. The gardens contribute a lot to the Ooty tourism.
Ooty Local Sightseeing Cab – Attraction Place in Ooty
Jolly World: It is a fantastic amusement park for Ooty sightseeing that lies between the lake and the bus stand with several stalls and rides and other attractive stuff to entice kids and keep them occupied. If you are with grownup kids, no need to worry. There is something for them as well. They can enjoy the famous go-kart track there.
There are many other locations where you can visit during your Ooty sightseeing. The place is sure to leave a lasting impression on you.
The beauty of Ooty Local Sightseeing Cab of the place came into the limelight as early as the early nineteenth century and has since been a source of pleasure and adventure for travelers in India and abroad. Ooty Packages from Bangalore with tourism has since flourished. The town has an old-world charm with remnants of the old British colonial charm, fascinating cottages and gardens, and terrific weather. Rainy seasons may be a spoilsport for outdoor travel, but maybe all the more romantic for the honeymoon couples!
The vast stretches of grassland towering and mysterious peaks of the Nilgiris combined with the beautiful waterfalls and lakes make for a stunning location for romance. Combine it with the exotic hotels and resorts belonging to the stalwarts of the hotel industry in the country, and your Ooty Packages from Bangalore and honeymoon is embedded in your mind forever.
Book Bangalore to Ooty Tour Packages – Get up to 70% Discount Guaranteed
Book Ooty City Darshan cab to Coonoor, Book Ooty City Darshan cab to Chickamagalur, Book Ooty City Darshan cab to Coorg, Book Ooty City Darshan cab to Coimbatore, Book Ooty City Darshan cab to Kodaikanal, Book Ooty City Darshan cab to Munnar, Book Ooty City Darshan cab to Wayanad, Book Ooty City Darshan cab to Calicut Book Ooty City Darshan cab to Kerala Tour, Book Ooty City Darshan cab to Chennai,
Ooty Local Sightseeing Cab – The lowest Price from Bangalore
| | | | | |
| --- | --- | --- | --- | --- |
| Vehicle Type & Name | Seating Capacity | Price/KM  | Min KM Per Day | Day Driver Bata |
| Indica, Ritz, Etios Liva,Bolt | 4 +1 Seater | 10/- Per Km  | 250 Kms | 300/- |
| Etios, DZire, Verito, Tata Zest | 4 +1 Seater | 11/- Per Km  | 250 Kms | 300/- |
| Maruti Ciaz,Nissan Sunny | 4 +1 Seater | 12/- Per Km  | 300 Kms | 300/- |
| Innova, Xylo,Lodgy,Ertiga,Marazzo | 6 / 7  Seater | 15/- Per Km  | 250 Kms | 300/- |
| Innova Crysta, Chevrolet Tavera | 6 / 7 Seater | 16.00/- Per Km | 250 Kms | 300/- |
Ooty Local Sightseeing Cab – The lowest Price from Bangalore
| | | | | |
| --- | --- | --- | --- | --- |
| Vehicle Type & Name | Seating Capacity | Price/KM  | Min KM Per Day | Day Driver Bata |
| Force Tempo Traveller | 12 +1 Seater | 16.00/- Per Km | 300 Kms | 400/- |
| Force Tempo Traveller | 12 +1 Seater | 18.00/- Per Km | 300 Kms | 400/- |
| Mini Bus | 21+1 Seater | 24.00/- Per Km | 300 Kms | 500/- |
| Mini Bus | 21+1 Seater | 27.00/- Per Km | 300 Kms | 500/- |
This small town offers destinations galore for the visitor. You could go on an Ooty Packages from Bangalore to explore the various sights. The Pykara Falls is an ideal destination for nature lovers as it is essentially waterfalls at two places falling into the Pykara reservoir. Indulge in boating, photography, and a quick look into the fabulous boathouse in the lake for a quick bite in the restaurant. The Ooty Lake which is an artificial lake is a great hub of recreational activities which is always throbbing with enthusiastic visitors.
Book Ooty Local Sightseeing Cab – Hassle-free Booking
During an Ooty Packages from Bangalore take a glance at the valley from the heights of the Doddabetta peak which is the highest peak in the Nilgiris. The Botanical Garden of Ooty is the highlight of Ooty tourism. The flower show that takes place annually is a fascinating site that astounds the onlooker. The Rose garden spread along the slopes of the Elk hills enamors the visitors with its varied hues and fragrance- an unforgettable sight that rests with you through your entire life. Not to be missed in Package Tours From Bangalore to Ooty are the Upper Bhavani Lake sanctuary and the Wen lock-Downs which is a vast stretch of grasslands with miles and miles of Eucalyptus trees.
Much of the charm of the now commercially active town of Ooty has still been retained. The cave temples of the native tribes of Ooty Packages from Bangalore are a great sight. There is a queer mix of romance, adventure, and mystery in these hills that attract the vacationers. You could do a lot of shopping for woolen clothes and local handicrafts here. Homemade chocolates, tea, and spices are wonderful here.
Ooty is easily accessible by road as it is connected to most of the important cities of India like Chennai, Bangalore, and Coimbatore by road. The nearest airport is in Coimbatore which is just about 89 km from there. The most enjoyable way to do Ooty Packages from Bangalore is to take the toy train from Mettupalayam junction. This is a great trip for nature lovers and lays the foundation for a pleasant stay ahead.
Which is the best tour packages in South India?
| | | |
| --- | --- | --- |
| South India Packages | Day/Night | Price |
| Bangalore-Hampi (2N/3D) | 2N/3D | INR 14535/-  |
| Bangalore-2N Coorg, 1N Mysore ,1N Bangalore(4N/5D) | 4N/5D | INR 27955/- |
| Bangalore- Chickamagalur ,Kallathigiri ,Kemmanagundi (2N/3D) | 2N/3D | INR 16230/- |
| Bangalore-1N Gokarna, 1N Murudeshwara Temple (2N/3D) | 2N/3D | INR 20445/- |
| Bangalore-Sakeleshpura (2N/3D) | 2N/3D | INR 16895/- |
| Bangalore-Kabini (2N/3D) | 2N/3D | INR 55735/- |
| Bangalore-Sringeri Temple (2N/3D) | 2N/3D | INR 17095/- |
| Bangalore-1N Udupi , 1N Dharmasthala (2N/3D) | 2N/3D | INR 16115/- |
South India Packages
What are the cheapest family vacation destinations?
Kerala : Kerala, a state on India's tropical Malabar Coast, has nearly 600km of Arabian Sea shoreline. It's known for its palm-lined beaches and backwaters, a network of canals. Inland are the Western Ghats, mountains whose slopes support tea, coffee and spice plantations as well as wildlife. National parks like Eravikulam and Periyar, plus Wayanad and other sanctuaries, are home to elephants, langur monkeys and tigers.God's own country. Kerala, the land of coconut trees and backwaters, is one of the best places to visit in India with the family. This narrow strip of land along the Arabian Sea boasts of its natural vegetation, rich flora and fauna, beaches and backwaters, and romantic
Kodaikannal : Kodaikanal is a hill town in the southern Indian state of Tamil Nadu. It's set in an area of granite cliffs, forested valleys, lakes, waterfalls and grassy hills. At 2,000 meters above sea level, the town centers around man-made, star-shaped Kodaikanal Lake, bordered by evergreen forest.Kodaikannal (Tamil: it is a hill station that is in the district of Dindigul in the state of Tamil Nadu, India. Its name in Tamil means "The gift of the forest". Kodaikannal is known as the "Princess of the hill stations ". And has a long history as a popular tourist destination and retreat.
What are the cheapest family vacation destinations?
Munnar : is the Western Ghats with an average elevation of 1700 meters above sea level, Munnar is a famous hill station in Kerala. The hill station enjoys a favourable and pleasant climate all year round and is famous for its lush green hills and tea plantations. Munnar is a town in the Western Ghats mountain range in India's Kerala state. A hill station and former resort for the British Raj elite, it's surrounded by rolling hills dotted with tea plantations established in the late 19th century. Eravikulam National Park, a habitat for the endangered mountain goat Nilgiri Tahr, is home to the Lakkam Waterfalls, hiking trails and 2,695m-tall Anamudi Peak.
Chikmagalur Tour Packages: is famous for its serene environment, lush green forests, and high mountains. It is also famous for coffee and is often referred to as the coffee land of Karnataka.Chikmagalur Tour Packages is a hill station in Karnataka, a state in southwest India. To the north is Baba Budangiri, a mountain range in the Western Ghats, with 3 large caves said to be holy. Trails through forests and grasslands lead up to Mullayanagiri Peak. The cascading Hebbe Falls lie in an area of coffee plantations. The forested Bhadra Wildlife Sanctuary, northwest of Chikmagalur, is home to elephants, tigers and leopards
What are the cheapest family vacation destinations?
Ooty Local Sightseeing Cab
is most famous for its tea plantations. Connoisseurs will find plenty to choose from: powder and leaves; black, green, black, and white varieties; and flavor's like masala, jasmine, cardamom, and even chocolate. Ooty Packages from Bangalore (short for Udhagamandalam) is a resort town in the Western Ghats mountains, in southern India's Tamil Nadu state. Founded as a British Raj summer resort, it retains a working steam railway line. Other reminders of its colonial past include Stone House, a 19th-century residence, and the circa-1829 St. Stephen's Church. Its 55-acre Government Botanical Garden lies on the slopes of Doddabetta Peak
Coorg: is known as the Scotland of India due to the striking similarities between the two places in terms of geography, Madikeri is a mountainous city in South India. Framed by the Western Ghats mountain range, it is known for Raja's seat, a simple monument overlooking forests and rice paddies. In the center, the 17th century Madikeri Fort features 2 stone elephants at the entrance. Nearby, the domed Omkareshwara Temple is dedicated to the Hindu deity Shiva, the terrain, architecture, atmosphere, climate, and numerous bodies of freshwater.
Madikeri is a hill town in southern India. Framed by the Western Ghats mountain range, it's known for the Raja's Seat, a simple monument overlooking forests and rice paddies. In the center, the 17th-century Madikeri Fort features 2 stone elephants at the entrance. Nearby, the domed Omkareshwara Temple is dedicated to the Hindu deity Shiva. To the northwest, cascading Abbey Falls is surrounded by spice plantations.
What is the cheapest city in South India?
10 budget travel destinations in South India
Wayanad
Varkala
Visakhapatnam
Which place is better for a family trip in South India?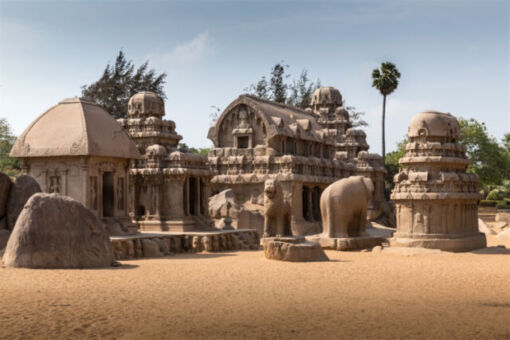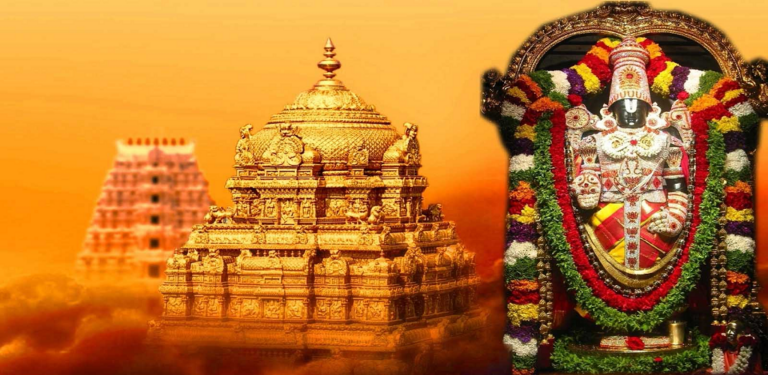 What is the best place for a family trip in Bangalore?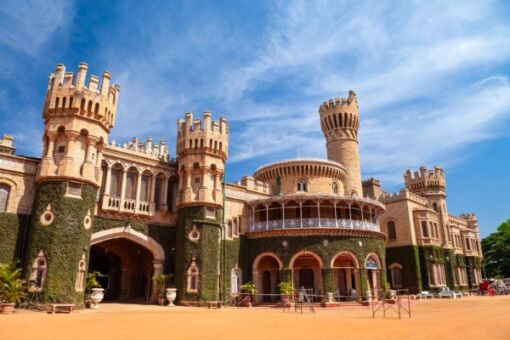 What are the cheapest family vacation destinations in South India?
Chikmagalur
Situated in the Western Ghats and known as part of the beautiful Malanda, which means rainy land in the local language, Chikmagalur Tour Packages is a beautiful getaway. The best part is that this exotic travel destination can be planned on a tight budget. There are many state transportation options within Karnataka to travel to Chikmagalur. The many coffee and pepper plantations found here manage home stays on the property and offer rooms and dormitories at decent prices. The package can also include activities such as plantation walks, trips to viewpoints, and food. It's a great idea for an introspective solo trip or for a relaxed time with friends!
Sriranagapatana
The city of Sriranagapatana has historical significance, having briefly been the capital of Mysore during the reign of Tipu Sultan. Today, the city located a short distance of 20 km from Mysore is a destination waiting to be explored. The city has always had a religious significance for its Ranganatha Swamy temple. Surrounded by the Cauvery River, the island-like city is also a great place to explore the scenic beauty of the region and visit wildlife spots such as the Ranganathittu Bird Sanctuary. There are many inexpensive stays available and transportation via private and state transportation can get you around the place easily.
Kanyakumari
If you are looking for inexpensive travel destinations in South India, why not consider visiting the tip of the country at Kanyakumari. The popular beach and temple destination has a lot to offer, from panoramic views, heritage tourism, and ancient temples. Enjoy delicious South Indian cuisine at the many restaurants here, travel with ease on Tamil Nadu public transport, and find a host of budget hotels to choose from. Watching the sunset over the Thiruvalluvar statue is one of the best views and doesn't require a penny to enjoy it.
Hampi
Situated on the banks of the Tungabhadra River, the fascinating ruins of the Vijayanagar empire constitute the popular tourist destination of Hampi. The place attracts many travellers from all over the world and features cheap homestays and hotels. The Tamil Nadu Tourism Hotel also offers good deals on rooms. The food ranges from Indian dishes to exotic dishes that people may have a hard time spelling. Choose what you eat carefully, as some dishes are quite exorbitantly priced. The entrance fee to the various monuments is minimal and the pleasure of drinking goli soda on a hot day is a pleasure that can be bought with just a few pennies. You can travel to Hampi by bus, within Hampi you can rent a bicycle, as it will be much cheaper than cars.
Pollachi
Pollachi, the gateway to many tourist attractions in South India, has a lot to offer. Pollachi's farmlands are teeming with greenery. On the road to the city, you can observe many fruit vendors. Guava is one of the fruits that is widely available and costs little to buy, so enjoy it! Budget hotels and farm stays are available in the city, and both vegetarian and non-vegetarian food can be ordered at decent prices. Traveling to the city is easy as it is connected by national and state highways. You can get off by car or choose from the many public transport options. To travel within the city, you can choose from bus, car and taxi facilities.
Karaikudi
Also known as Chettinad's, Karaikudi is located in Tamil Nadu. The city with a vivid history is also a center for cultural and heritage tourism in the country. As with any other city in Tamil Nadu, Karaikudi also has its share of temples. But what draws travellers are Chettinad's beautiful mansions and palaces. Take a tour of these rich homes that are stellar examples of art, culture, and architecture. Take a guided tour on the making of Athanagudi tiles, a dying art form, and of course, eat whatever you want! After all, Chettinad's cuisine has earned worldwide recognition for its tasty cuisine. The stay here can be managed within budget.
Kotagiri is a popular hill station located in Nigari's. Some of the most famous destinations like Smaller are Ooty and Coonoor, a small hill station with a lot of offers for travellers. It's a great travel destination for friends traveling in groups, as there are activities like trekking to keep you busy. Enjoy the various nature trails that lead to waterfalls and viewpoints. Also the tea plantations of the immersion in beauty. You can travel to Kotagiri by public transport and find cheap accommodation here.
Wayanad
Among the cheapest destinations to travel to in South India is the breathtaking beauty of Wayanad. Located in Kerala, these scenic spot attractions are pure and uncluttered for many travellers and yet you manage. There are many things to do in Wayanad; Exploration options include camping in the waters of the lake, hiking through the bamboo forests of Kuruva Dweep, or exploring the Edalkkal caves in nearby Sultan Bathery. The camps at the estancia are cheap and food is also available at decent prices. Transportation includes public and private buses.
Varkala
The beautiful seaside town of Varkala in Kerala is among the cheapest places to travel in South India. While the place has pricey resort and houseboat options, it also has the cheap house and hotel stays. You can explore the picturesque beaches, waterways, and springs that dot the region for free! Activities like paragliding and paragliding will be expensive and best avoided. The Varkala Kathakali Centre at Cultural Shows is an unforgettable experience.
Vizag
Among the prominent destinations in Andhra Pradesh is Vizag or Visakhapatnam. Among the inexpensive travel destinations in the country, Vizag offers plenty to explore. Enjoy the picturesque beaches of the city. The Government Tourism Hotel is located on the beach road and offers a variety of travel packages to nearby attractions like Araku Valley at decent rates. Travel options to Vizag include trains and buses.
What is the difference between a tour and a vacation package?
Tours and Vacation Packages : needs and wishes of your customers. As a travel agent,You need to stay on top of the latest trends in group travel and vacation packages as well as trips that are more,unique from the rest of the tours that exist. Group travel and vacation packages have varied in type during the years. The change in tourism preferences is largely due to the baby boomers population.
The demands of this generation are changing as baby boomers want trips to match their specific needs and interests. They like the idea of adventure and want to travel to smaller, more concentrated places. Treated groups. They also want more free time, flexibility, and some independence while traveling
What are tours and vacation packages?
Tours and vacation packages include everything from relaxing on a sun-drenched beach in South India: Mangalore, Goa, Chikmagalur Tour Packages Chennai, Kanyakumari, Rameshwaram, Thiruvananthapuram,
Kudremukha, Kodachadri, Dandeli. Mullayanagiri (near Chikmagalur), Z Point (near Kemmanagundi), Skandagiri / Kalavara Durga (near Bangalore), Yana (near Jog Falls), Parvathamma Betta (near Sakleshpur), Charmady Ghatur (near Chikmagalur), Mandal Patti Lookout (Near Coorg), Kopatty Hills (Near Coorg), Kote Betta Trek (Near Coorg), Male Mahadeshwara Betta / MM Hills (Near Mysore), Bisle Lookout Ghat (Near Sakleshpur), Kunti Betta (Near Srirangapatna),
Agni Gudda Hill / Again Peak (near Sakleshpur), Jenukal Gudda / Jenukallu Peak (near Sakleshpur), Kumara Parvatha Trekking (near Mangalore), Tadiyandamol Peak ( near Coorg), Pushpagiri Hills / Sanctuary – Trek (near Coorg), Kudumari / Chaktikal Waterfalls (Near Murudeshwar), Hidlumane Falls (Near Murudeshwar) Tours most often refer to tours,while vacation packages often refer to Excursions. Let's look at each of these in more detail
Independent tours
An independent tour is a vacation package designed for those traveling independently who does not want to be part of an organized group or itinerary. One package combines multiple travel items at one all-inclusive price. The price is usually less than if the items had been purchased separately. Buying in volume makes it possible. Two or more of the following can be part of a vacation
Accommodations
Foods
Entertainment
Car rental
Transshipments
tourism
Tickets to the main attractions, theme parks, or theatres. Air transport to and from the customer's city of origin may or it may not be included in a published tour or vacation package
Should you use a travel agent?
Travel agents are helpful if you are taking a very expensive or complex trip, planning a honeymoon or something fancy, or if you are traveling with a large group. They're also perfect for people who just don't want to take a long, complicated trip themselves Travel agents offer them peace of mind.
South India offers content to wish every motivated traveller! Be it hill stations, backwaters, wildlife sanctuaries, ancient historical monuments, waterfalls, or architectural treasures, South India has it all! With an abundance of nature's beauty at its famous hill stations and golden sand beaches, an abundance of wildlife, the architectural marvel of centuries-old temples, and the glitz of jazz cities, vacation destinations in South India have become the must-sees of India.
The Geography and Seasons
 With diverse terrain, the geographical location of South India is well defined in its name. Due to the geographical location of South India, it makes a perfect match for all seasons. All of these seasons can be explored with our South India vacation packages available online. The climate of the South Indian beauty brings out a refreshing new shade in each season. Planned vacations in any season, South India has a different glow to share in each season. The pleasant humid climate specifically makes it a must-have choice for honeymooners with our South India honeymoon packages
The Culture
Mythology civilizations have inhabited this land for over two millennia with different shades in each state. Holiday destinations in South India have multiple Cuisine of each flavour with a specialty in Seafood and coconut delicacies. The people are more disciplined and very educated minds. With the vast coastline, we can observe in most holiday destinations in South India a prominent Beach Culture. The languages of the people vary in different dialects from place to place. When you look for South India tour packages at affordable prices, don't miss out on the Cityline cabs and South India Car rental Service Private limited Packages. The South India festivals namely Hampi Utsav, Mysore Dasara, and many more add up to the destination's true charm.
The Experience
The natural Acoustics are so well aligned and in a symphony that it leaves every visitor spellbound along with our South India tour packages. With the luscious green hills, the unique coastline experiences, or the charming people, South India is a perfect specimen of how humankind can artistically co-exist, complementing each other. That's the experience is what one can expect when they look for any South India tour packages online. The soothing and healing Ayurvedic massages added along with South India honeymoon packages are a perfect plan for a perfect beginning. People are culturally different and more disciplined. The cities cleaner than us. The natural beauty, wildlife, and each temple's architectural difference are noteworthy.
The Highlights
Cityline cabs and South India Car rental Service Private limited covers most of the Southern beauty of India. Trichy, Madurai, Rameshwaram, Thanjavur, Pondicherry, Kanchipuram, Mahabalipuram, Ooty Hyderabad, Hampi, Mangalore, Udupi, Murudeshwara, Mysore, Coorg, Chikmagalur Tour Packages, Belur, Halebidu, Shravanbelagola, Vizag, Araku Valley and Borra, Chennai Elitos beach, Sakeleshpura, Dharamasthala and Kukke Subramanya temple, Sringeri,
Horanadau Durga parameshshwari temple historical piligaramge, trekking spot and Caves to name a few are a prominent part of our affordably priced South India holiday packages available online. The entire feel of the destination is strongly inclined to make you feel worth visiting again. With an abundance of nature's beauty in its famous hill stations and golden sandy beaches, a roaring amount of wildlife, architectural marvel of the century-old temples and the glitter of the jazzing cities holiday destinations in South India available online have become the must visits' of India.
What is the best time to visit India?
It depends on which part of South India you want to visit. In case you are interested in visiting Mysore, the best time is Ooty, Coorg, Kodaikanal, Munnar, or other parts of the summer. If you want to visit South India, winter (November to May) is the ideal time. Even traveling during the monsoon months (June-October) is also not a bad idea to visit the south and other places, it presents a good tourist opportunity during this time, as one can stay in luxury hotels or Palace without spending a fortune during those months.
How should I travel in South India?
The best way to travel within South India is to travel by road as this offers you a chance to peek as you can visit en-route towns and small forts at your own pace, which is not possible by air or By train. But, if you're traveling a long distance, taking a flight or car can be more convenient and save time.
What services do we offer?
We are a trusted travel agency and we provide all kinds of travel-related services for any occasion, be it business, pleasure or both. We organize all arrangements for events. We specialize in incentive trips, weddings, and honeymoons, health tourism, pilgrimage trips, adventure trips, or any special interest trip anywhere in India and also to the neighboring state. You can read in detail about our services by clicking here
Do you offer only all-inclusive tour packages?
We offer all-inclusive tour packages. But on request, we can also provide particular services just to know. hotel reservation, car/coach rental with driver, plane/train tickets, etc. for those who do not want to buy full services from us for any reason.
How do I plan my tour?
With us it is simple. You can get details of well-designed tour packages on our website. If you want a particular bespoke tour, please let us know your requirements and we can help you design your trip with your specifications and budget in mind.
How can I book my tour with you?
If you are interested in booking any of our tours, you can simply send us an email: info@citylinecabs.com or call us at +917899219654, +919945701488, visit our website www.citylinecabs.com giving us your details.
What is included in the cost of the tour?
The cost of our tour usually includes hotel accommodation with breakfast, all transfers, city tours and excursions by private air-conditioned car/van/coach, depending on the number of people with local guides speaking English or another foreign language, according to the itinerary, if they are available for the city. tours, entrance fee to monuments, our assistance on arrival and during the tour. Our cost may also include some special attractions like elephant ride, camel safari, boat ride, and all taxes. We can also include lunches and dinners, domestic flights, and other services on request. at an additional cost.
What about the payment terms?
We normally need an amount in advance once we can confirm the tour arrangements. The amount depends on the services you may need for the tour. This can be paid by bank transfer (before arrival), debit card, traveller's UPI, or cash. We need the balance payment before arrival. The exact terms will be given at the time of booking.
What happens if I have to make changes to the tour for any reason?
We will do our best to make changes based on your request and we will not charge you anything unless major providers charge a penalty for making these changes.
What kind of cars do you offer on your all-inclusive tours?
We usually offer Swift Dzire with air conditioning for 2-3 people, Toyota Innova for 7 people, Tempo Traveller for 12 people, Mini-Coach for 21 people, and Large Coaches for larger groups. In case you need a more luxurious vehicle, we can provide the same, but there may be an additional cost applicable in such a case. For details of all the vehicles available in our fleet, you can click here
What star rating are your hotels?
We offer hotels of minimum standard category, which means that 2-star, 3-star, superior, or first-class hotels are 4-star or equivalent and luxury hotels that are 5-star or 5-star luxury hotels. In some places, luxury or first-class hotels are not there and in such cases, we will provide the best available hotels that may not confirm the luxury or first class category. And it can send you a special cost for tours with hotels according to your choice.
Will I know which hotels to stay in before I go?
Yes, we will send you a detailed list of hotels at the time of confirmation of our services and before requesting payment in advance.
Do you have experienced guides in different cities in India?
We have English-speaking guides throughout INDIA. In many places, we also have guides who speak other languages. We can also provide accompanying tour guides who speak a foreign language for individuals and groups. The availability of foreign-speaking guides can be confirmed at the time of booking.
Who will I meet when I get to India?
Our representative will meet you at the airport upon arrival. He will carry a sign with his name for identification. We will also provide you with a list of 24-hour emergency contact numbers for any emergency.
If I run into any problems during my trip, how will you help me?
We truly provide 24/7 assistance. Our office is open 24 hours a day, which means that you will always have someone to help you, even at any time. We will also give you mobile numbers. Of executives, you can call in case of any need.