Online car rentals in Bangalore, Innova rental near me, car for rent, Innova for rent, Crysta for rent, tempo traveller for rent, minibus rental,
WE IN "CITY LINE CABS" ARE A UNIT OF BB TOURS & TRAVELS., FOUNDED IN 2005 AND BASED IN BANGALORE WE ARE IN THE OUTSIDE, LOCAL, AIRPORT AND CAR RENTAL SERVICES. IT IS THE GUIDING PRINCIPLE OF OUR WORK AND REINFORCES OUR BELIEF THAT THE BEST SERVICE MAKES YOU HAPPY, IT PUTS YOU IN YOUR COMFORT ZONE.
FOUNDED IN 2005 AND BASED IN BANGALORE, WE AT "CITY LINE CABS" ARE A UNIT OF BB TOURS & TRAVELS AND WE ARE IN RENTAL OF OUTDOOR TOURIST CABS, LOCAL TOURISTS, AIRPORT PICK-UP AND DROP SERVICES AND TUBE PACKAGE SERVICE. ALL SOUTH OF INDIA.
The service we provide protects, empowers, and makes a significant impact on your journey with your family and friends.
Bangalore is a city that attracts all kinds of people. It is a major destination for business travellers, IT professionals, university students, and travellers planning to explore the southern part of India, as Bangalore offers a gateway to the major tourist attractions in South India.
Online car rentals in Bangalore To Local, Online car rentals in Bangalore to Bangalore Airport, Online car rentals in Bangalore to Majestic Bus Stand, Online car rentals in Bangalore to Yeshwanthpur Railway Station, Online car rentals in Bangalore to Shopping Mall, Online car rentals in Bangalore to Outstation,
Benefits
Bangalore taxi booking has been made easier with City Line Cabs, which is a well-known taxi booking company, which also offers an option for a weekend trip to nearby cities with taxis in Bangalore. Whether you are looking for local rides or nearby places, you will get the full support of Bharat Taxi.
A taxi for a family tour or a picnic, it would be easier and more affordable to rent a car with us. With the help of Bangalore taxi booking, we organize well trained and professional drivers who will help you well. And, take advantage of the best travel moments with the Bangalore taxi.
With City Line Cabs, you can book taxi services in Bangalore while visiting for pleasure or business purposes. Also, make luxury car rental by taxi in Bangalore to travel. Bangalore has large tourist arrivals from every part of the country. And by hiring a taxi service in Bangalore, you can get around nearby places without any problem.
City Line Cabs, a growing online taxi booking provider in Bangalore committed to providing the best and affordable service. Our service is to book a taxi in Bangalore to visit local but important places like parks, churches, ancient palaces, and forts to know the history and its magnitude.
We offer profitable taxis in Bangalore to enjoy and enjoy the recreation and amusement centers of the modern era just by hiring a taxi to places like Lalbagh, Cubbon Park, and Bannerghatta National Park Palace, Ulsoor, Wonderland, Tipu Sultan's Summer Palace,
HAL Aerospace Museum, Basilica of San Marcy, and many more. So if someone is in this city on a business trip then we have a corporate car rental option and to make their trip easy and fast we have Bangalore taxi services for them
Cityline cabs Service Specifications Areas served Entire City Cab Types Hatchback Sedan SUV Luxury Tariff*,
Hatchback ( 3+1) (Tata Indica, Maruti Ritz, Toyota Etios Liva, Tata Bolt)DayRent: ₹2675/ DriverBata/Allowance Included (Time 6 AM to10PM),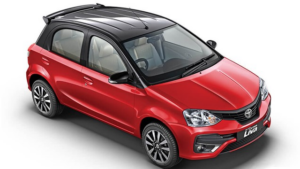 Sedan car rentals Like A Swift Dzire(4+1) Toyota Etios, Tata Zest, Mahindra Verito ₹ 2800/­ Driver Bata/Allowance Included) (Time 6 AM to10PM),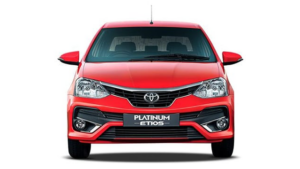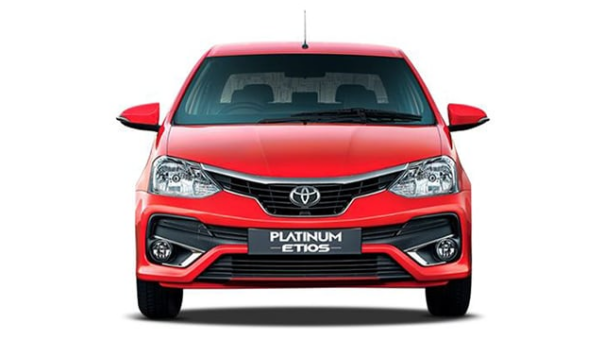 SUV (6+1 and 7+1) like A Toyota Innova, Maruti Suzuki Ertiga, Xylo, Mahindra Marazzo ₹ 3800/­ Driver Bata/Allowance Included) (Time 6 AM to10PM) , SUV ( 6+1 and 7+1)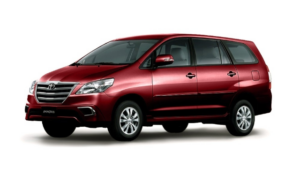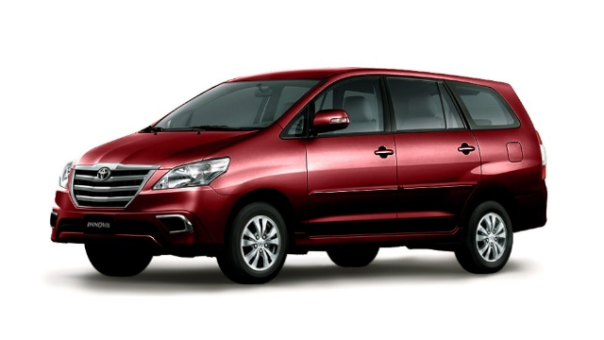 Toyota Innova Crysta ₹ 4050/­ Driver Bata/Allowance Included) (Time 6 AM to10PM) and Maxi Cab (9+1) Chevrolet Tavera ₹ 4050/­Driver Bata/Allowance Included) (Time 6 AM to10PM)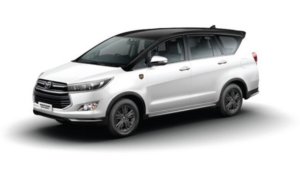 9 to 16 seater AC tempo travelers Starting at AC ₹ 5500/­ & Non AC ₹ 4900/­Driver Bata/Allowance Included) (Time 6 AM to10PM)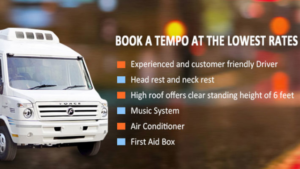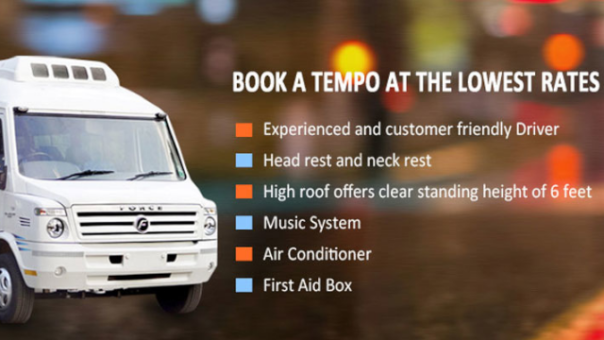 Mini Bus Rentals in Bangalore ­ Hire 12, 16, 18, 20, 25, 30 .32.35.40.45.50 seater AC mini­coaches/Minibus
Stating,at,AC₹8000/&NonAC₹7500/DriverBata/AllowanceIncluded(Time6AMto10PM)Luxury,car,rental,stating at AUD6/Similar₹20000/DriverBata/Allowance Included) (Time 6 AM to10PM),
Note: Cancellation Charges made 24hrs before booking and after booking,25% of the booking advance amount and 50% handover to driver for the expense and balance 25% after the complete the Tour or any activity full and final settlement, If you are planning an outstation trip and need a cab with a driver,
feel free to rent the best cabs from Cityline cabs at the most affordable price. Cityline cabs promise you only the top-rated drivers and verified cabs, 24/7 customer support, and better prices than any local vendor. To make your travel truly cheap best Fares,
Cityline cabs provide offers to save on every cab booking. Cityline cabs are trying to generate a customer base by
offering the most affordable outstation cab services Whether you are commuting daily or planning a vacation, a much better alternative than driving your car is to hire cars on rent.
We have handpicked the best car rentals in Bangalore just for you. After researching their tariff plans, fleet, customer satisfaction level, and more,
we narrowed it down to 12 car rental services that you can consider to book a drive. prices are subject to change from the company's side without any prior notice. But we at GreatBuyz will ensure that we give you the most updated rates for car rentals in Bangalore Cityline cabs have customized their car rental service for the maximum comfort of the riders.
Cityline Car rental Service Specifications Areas served Entire City Cab Types Hatchback Sedan SUV Luxury Minivans Cancellation Charges Cancellation made 24hrs before pickup time: No Charge Cancellation made within24hrs of pickup time: For a multi­day trip, the first­day charge will be deducted for single day strip,
no refund will be made the airport,transfer­ No charges if canceled 2 hours before pickup times one of the best car rentals in Bangalore,
Cityline Cabs is best for long­distance travel. Its fleet includes AC tempo travelers, hatchbacks like Indica, Ritz, and
Micra, sedans such as Amaze, Dezire, and Etios, SUVs like Xylo, Innova, and Ertiga, and luxury cars such as BMW, Corolla, and Camry.ConclusionIn a metro city like Bangalore, traffic is a real struggle.
Cityline cabs If you are looking for a chauffeur­driven car in Bangalore, you don't have to look for local services as
Cityline cabs are giving you hassle­free with a comfortable and affordable chance to rent cars with drivers in Bangalore at affordable prices. If you need a door to door pickup, Cityline cabs offer chauffeur driven car service for all major parts of Bangalore.
Tempo Traveller for rent in Bangalore, Luxury car bookings in Bangalore, Online car rental booking in Bangalore,
Minibus rental in BangaloreAnother benefit of renting a car with Cityline is that you won't be held responsible for any damages caused to the vehicle during the trip. all Types Hatchback Sedan SUV Luxury Service Type Compares and lists the best offers from several car rental services.
Cancellation Charges Cancellation policy depends on the car rental service you choose you are looking for the best car rentals in Bangalore, you will be able to connect with the best services on Expedia. Working as a reliable booker connecting rider with the best cab rentals, Expedia brings you the best of car rental offers to compare the top services operating in your local