Airport Cabs in Bengaluru is convenient and easy to find in cabsrental.in
Airport Cabs in Bangaluru: Bangalore airport pick up and drop off provided by Cityline Cabs or South India car rental with private limited best one of the  One way airport taxi – INR 1200 / -, Round trip airport taxi – INR 1800 / – Taxis from The Cheapest airport in Bangalore. Airport Cabs in Bangaluru, airport pickup and drop bangalore, best airport taxi bangalore,bangalore airport car rental
Getting around can be a challenge for people who do not own a car or who travel far from home. There are options when hiring transportation. People can travel by bus or rent a vehicle, but the most convenient way to travel is to find a local taxi service,
Airport Cabs in Bangaluru
Many local services offer competitive rates and will pick up passengers from virtually anywhere. Safe and courteous drivers will be dispatched as soon as the request is made and will take passengers to the destination of their choice using the fastest and most convenient routes available. If necessary, the service can send a car immediately after receiving a call from a customer.
Taxis are convenient for travellers who don't want to bother renting a vehicle and then trying to figure out how to get around a strange place. Drivers will know all the secrets to getting around the city quickly and will provide door-to-door service to virtually any destination. The service can be scheduled in advance so you don't have to worry about being on time for a business appointment.
Most drivers are familiar with all the famous places in the area and spend a lot of time driving tourists during tourist trips. Some will even be able to make suggestions on the most popular places to visit. They can also visit local restaurants and bars and help locate services for people unfamiliar with the area.
Residents can also benefit from calling a taxi service when they are in a rush. A service can be helpful if someone is left without a car while it is being repaired. Renting a vehicle can be expensive if someone just needs to run a few errands or arrange to be driven to work for a couple of days. It is much easier to order a taxi when necessary.
Flat Taxi rate for Bangalore City to International Airport
Many people often choose to call a taxi when they need a ride to the local airport. This eliminates the stress of rushing through traffic and getting to the airport on time. There is no need to spend the extra time needed to park the car and there is no big parking bill to pay when you return home.
Some people like to rent a vehicle when they attend a sporting event or concert. The driver will take responsibility for driving through traffic and delivering passengers as close to the front door as possible. This saves having to park far and walk and eliminates the worry of leaving a personal car unattended in a parking lot for hours.
A reputable service will employ only qualified drivers who have completed the proper training programs to develop safe and defensive driving techniques. Many modern companies will conduct background checks on all drivers and screen employees for drug use.
Looking to find taxis [ https://cabsrental.in/]? For more information, visit the site for more information about taxis [https://www.citylinecabs.com/] for your needs.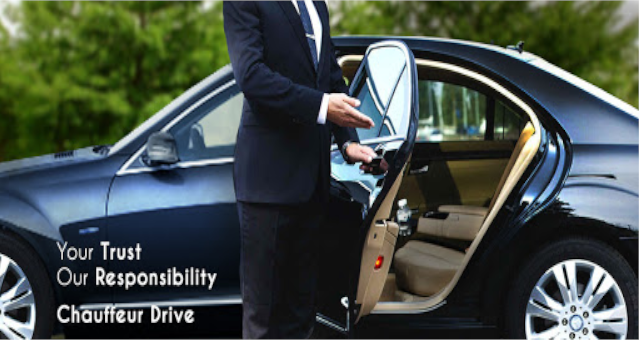 | | | | | | | |
| --- | --- | --- | --- | --- | --- | --- |
| Vehicle  | Limit Km | One way | Round trip | Limit Km | Extra Km | Toll and Parking  |
| Sedan/Hatchback ( ETIOS /Similar) | 45 | 1200 | 1800 | 80 | 12 | Optionable |
| SUV ( Innova / Similar) | 45 | 1890 | 2600 | 80 | 15 | Optionable |
| SUV ( Innova Crysta ) | 45 | 2200 | 2800 | 80 | 15 | Optionable |
| Tempo Traveller  ( AC/ Non AC) | 45 | 3000 | 3800 | 80 | 20 | Optionable |
Click here and pay for the airport transfer
** Online payment is mandatory for airport transfer. Otherwise, the availability of taxis will not be confirmed.
** Toll charges are separate and will be borne by the customer **
** Pick up at the airport or Bangalore City will be 45 to 50 minutes, depending on traffic and peak hours
** If parking, a customer must pay for parking.
** customer has to go to the toll road to pay the toll charges if it is used on a freeway Do not pay toll charges